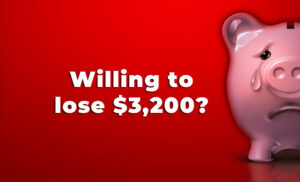 If you are a U.S. Citizen and you have not filed your 2020 and 2021 Tax returns, you are doing so!
Next April 15 will be the deadline for the Streamline Foreign Offshore Procedure or Tax Amnesty which has four indisputable advantages: VIDEO.
You can regularize your dangerous legal situation.
You can claim your stimulus checks, with in the 2020 and 2021 tax returns, minimum of $3,200.
It is very profitable: the value of the stimulus checks exceeds the cost of the streamlined procedure.
We offer a free consultation if you need it: BOOKING.
You can find all information that you need on writing in our website: US Tax Consultants – Streamline
If you would like us to prepare your streamlined, please do not hesitate to call us to the office from 9am to 2pm or upload to your Client's Area the required documents.